Welcome
Canstaff specialise in Construction and Engineering recruitment as well as local and global candidate sourcing. We are trusted around the world to provide a tailored service to provide both candidates and clients with a service that accurately meets your requirements.
Our Business is all about you
Candidates
Canstaff is now moving into our second decade of International recruitment with offices in New Zealand, Europe, the Philippines and Australia. If you're moving to New Zealand or Australia from the UK, or an Australian or Kiwi resident looking to work globally we can help. Our candidates find the roles that not only meet their skills and experience, but will help them propel their career ambitions.
Canstaff has gained the reputation for providing quality services. Canstaff is quick and proactive, tenacious and thorough, and is constantly seeking new approaches to ensure our services continue to meet the mark. We work as a team to meet our candidates' needs and are able to find hidden depths and latent talent through our expertise and processes.
Canstaff offers free relocation assistance to migrants that fit the criteria of the "Relocation Assistance Package" (RAP)
Our service begins when our applicants make the first contact, we become a "friend" in New Zealand, to bounce ideas off, check on the legitimacy of things you are being told, and arrange things at this end to ensure a relaxed arrival.
To search for jobs and to apply online visit our full list of vacancies.
Clients
We are proud to acknowledge that our clients' specific recruitment requirements are met with precision.
You have worked hard to develop your company culture and we will work with you to protect it. We specialise in helping businesses to find the right people to ensure your money is well spent. We will connect your company with the right staff or your money back!
Canstaff look forward to assisting you with your company's staffing and labour requirements. Our consultants are readily available to discuss in detail your current vacancies, and provide you with a quality, efficient service to fill these places in a timely and effective manner.
Attracting elite candidates that are sought after in this highly competitive marketplace, our consultants employ a rigorous screening process to draw up a list of the most suitable for the role.
Canstaff will work with you to develop a strategic plan that will assist you with forecasting your future staffing requirements.
Company Overview
Canstaff is the only New Zealand owned Recruitment Company with offices across Canterbury. As market leaders we assess employment trends and when it was evident there was not a big enough pool of staff in the Canterbury Region and throughout New Zealand to satisfy the demand we began utilising overseas applicants. Canstaff began employing overseas applicants originally as a joint venture with the Canterbury Development Corporation.
The Company was originally founded to supply Agriculture labour hire in 2001 to ultimately assist farmers address the dire shortage of staff across all sectors in the buoyant Canterbury agricultural sector.
Within 6 months of starting out the recruitment focus had broadened into the industrial and commercial sectors to meet client demand.
Employment Services Ltd is the parent company which incorporates Human Resources, Health and Safety, with specialist divisions within Professional & Technical staff, Executive, Industrial Contract Labour hire and Agriculture.
By having specialist recruiters we believe we are offering our clients tailored solutions to meet their individual needs.
Canstaff first visited the United Kingdom to recruit staff in 2004 and has returned yearly to Europe to recruit high quality blue and white collar professionals. Today, sourcing and placing immigrants with New Zealand organisations is a very important component of the ESL operation.
At Canstaff we specialise in the supply of Professional & Technical staff (engineers, quantity surveyors, site managers, forepersons, etc) on a contract or permanent placement basis. We also specialise in Labour & Trades (skilled & semi-skilled general labour, carpenters & other trades, machine drivers, etc) on a long term or short term basis.
Our service has proven to be successful due to quality of service, understanding client requirements, compliance and stringent health, safety and training procedures.
The strategic locations of our offices and the availability of our management staff means that we can provide a personal service and be physically present on any client site on a regular basis. In this way we operate in the manner of an old fashioned sub-contractor where accessibility, availability and face-to-face contact are vital in ensuring customer satisfaction and issues being dealt with at source. The service is professionally supported by a dedicated team of administrative staff in finance and IT.
The corporate values governing Canstaff development include:
Canstaff is characterised by the honesty of its staff, the consistency in the delivery of service and fairness in our dealing with candidates and staff.
Canstaff has a commitment to professionalism and delivery of value in all our dealings.
Quality Commitment
Canstaff incorporate Total Quality Management (TQM) as its set of management practices. This approach ensures we constantly meet or exceed our client and applicants expectations.
This ensures we provide and continue to provide our clients with the level of service that they expect. TQM looks at the overall quality measures used by a company including managing quality design and development, quality control and maintenance, quality improvement, and quality assurance.
As a part of TQM our staff are regularly offered on-going training, and development.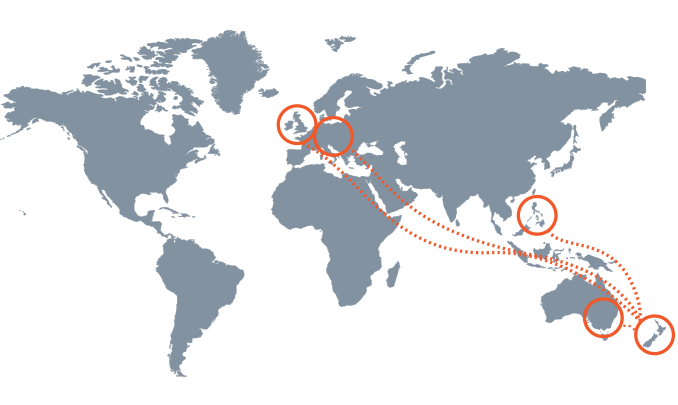 ---
A Trusted Brand with a Global Reach
After over a decade of International recruitment the company now has links throughout New Zealand, Australia, United Kingdom, Switzerland, Canada, Europe and the Philippines.
Working closely with global organisations and multinationals, as well as local brands and SMEs, our consultants ensure that:
Each of our clients' specific recruitment requirements are met with precision
Our candidates find the roles that not only meet their skills and experience, but will help them propel their career ambitions.
As a global recruiter we are also sensitive to local needs, and we are proud to represent New Zealand, whilst still remaining flexible enough to handle the recruitment needs of smaller businesses and small and medium-sized enterprises. A tailored service complemented by our cutting-edge technology.
Through on-going investment in our staff and technologies, we are able to provide you with a service that accurately meets your requirements.
Our dedicated resourcing and research team includes top tier graduates, all of whom possess up-to-date business intelligence, market knowledge and industry expertise.
Sourcing candidates both locally and globally, our unique model is focused around a variety of search and selection methodologies. Through advertising and networking strategies, sophisticated market mapping and business intelligence techniques, our international network of consultants are able to pinpoint those professionals on our database or in our network who match the criteria of each vacancy.
Attracting the most elite candidates that are sought after in the highly competitive marketplace, our consultants employ a rigorous screening process to draw up a list of the most suitable candidates for each vacancy. This empowers businesses with the best selection of talent and offers our candidates opportunities to help them take the next step in their career.
Health & Safety
Canstaff recognise the paramount importance of Health & Safety across all industry departments today. We have developed a comprehensive health & safety management system – Cancare. Ensuring that your safety is our first priority.
Our programme includes:
Our Health & Safety Commitment
Hazard identification & Management
Accident Investigation
Health & Safety Induction
Return to Work Programme
All of our staff:
Comply with relevant legislation and codes of practice;
Hold current Site Safe passes which are validated (where required);
Have current licences and endorsements (as required);
Prior to starting on site are checked for personal protective equipment. Hard hats, high viz vests, safety glasses and steel toe capped safety boots are provided as required.
Meet the Team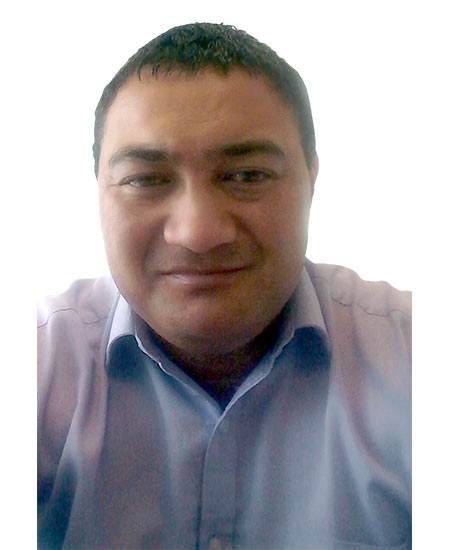 Auckland
Brian has a Pacific Island (Samoan) heritage, but he was born and raised in Auckland, New Zealand as an only child, and without a father, Brian was raised by his mother all on her own in South Auckland, so he has had to progress to the next stages of life through many challenges.
Brian was fortunate enough to have attended King's College, through a Rugby Scholarship programme, where he was able gain a good grounding in both academic and sporting areas of education.
After finishing from King's College, Brian went on to University of Auckland, and graduated with BCom (management major).
Brian has had 13 years in the Recruitment Industry, working for several nationally and globally recognised recruitment companies. Throughout this time, Brian started off as a Junior Consultant, then progressing onto Senior and Management roles in the Industrial side of recruitment.
Outside of work, Brian enjoys spending time with his Wife, Daughter and Son (as well as the Cat and Dog). He values doing the "the little things" with his family, whether it be going to the local park, playing Monopoly or visiting family and friends.
When Brian has time, he'll catch up with mates for a BBQ or watching footy at a mate's place, pub or rugby club.
Brian is looking forward to working for Canstaff, so he can contribute to the company's progress and success with the experiences he has gained over the years in the Recruitment Industry.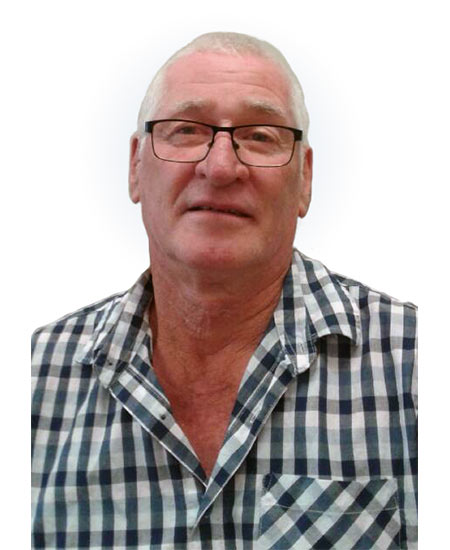 Pukekohe
Born and raised in the small King Country town of Te Kuiti, Don was enticed by the promise of world travel from the NZ Navy and 'flew the nest' to follow his dream. After completing his working OE, he was stationed in Auckland upon his return and never left the bright lights of the big city.
Don's resilience and 'can do' attitude shone through as two consecutive careers; one as a production manager and the other as an operations manager. These careers choices lead Don into the intriguing world of recruitment, where he firmly planted his roots and his career has flourished ever since.
Don has held recruitment consultant roles with an Auckland based recruitment company for the past 9.5 years; 3 in Penrose and 6.5 in Pukekohe. His local contacts and knowledge give him a winning advantage over other consultants and he looks forward to meeting clients and candidates to be part of your employment solution.
Don describes working with Auckland's youth as his biggest passion. He finds fulfilment when placing the right candidate with the right job, and this is magnified tenfold when assisting young people to reach their goals, develop work ethic and take on responsibilities in their new roles.
Self-described as an all-round sports nut, Don can be found at many local events over the weekends with his partner Tere.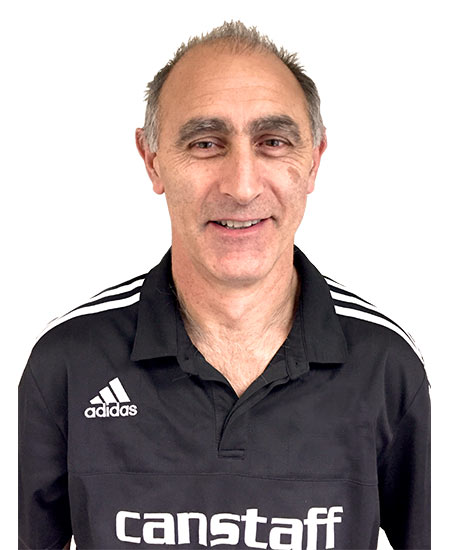 Christchurch
Mike is a born & bred Cantabrian, and an ardent supporter of the Crusaders and the All Blacks.
A former Police Officer of 23 years having worked within the greater Canterbury Area with a stint in Pahiatua in the North Island. When he left the Police he was the Senior Sergeant in charge Banks Peninsular based at Lyttelton.
After leaving the Police Mike became the proprietor of an accommodation business specialising in sports teams and groups visiting Christchurch.
He also spent time working for the EQC post 2011 which involved the assessment of claims and losses to properties in Canterbury, Nelson and Marlborough.
Mike has a proven ability in working under pressure and thoroughly enjoys helping people using problem solving strategies to provide solutions for both candidates and clients.
Mike enjoys keeping fit through running, cycling and karate, and likes to relax with a good book, especially when cruising around the pacific or around Australia.
Mike is looking forward to meeting you soon.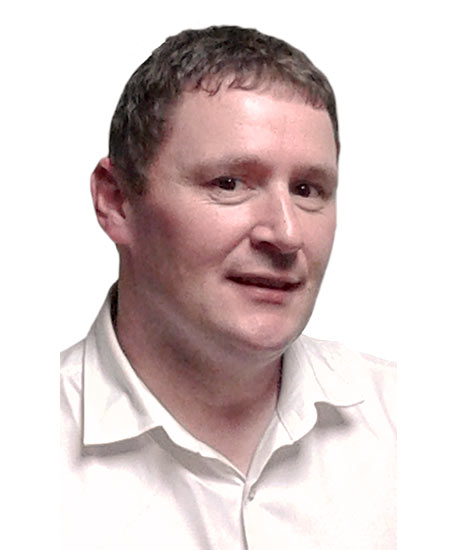 Christchurch
Michael and his family had lived for most of their lives in Dunedin until a recent desire for a lifestyle change led them to Christchurch with their two teenage children.
Michael, his wife Tracey, and one of their two children, now reside in a rural area just outside of Christchurch. The Fuller family are enjoying the community togetherness and beauty of their new surroundings. Before joining the Canstaff team, Michael was very successful in a senior role of just over 7 years with the largest Insurance Broking company in NZ - Crombie Lockwood. He not only knows how important it is to have good staff working for you, but also knows how to source and retain them.
Michael's high level of success and experience, which he has accumulated throughout his working career, benefits clients and candidates alike. His focus always remains on quality above all else, while consistently acting with integrity to find quick and tenacious recruitment solutions.
In his spare time, Michael is actively involved in the greyhound industry and owns a number of dogs and pups. He is currently working towards gaining a Trainers Licence, so the Canstaff office being situated close to Addington Raceway is an added bonus.
Michael looks forward to getting the opportunity to meet with you and presenting you with 'outside the box' solutions to benefit your organisation with the correct staffing choice first time.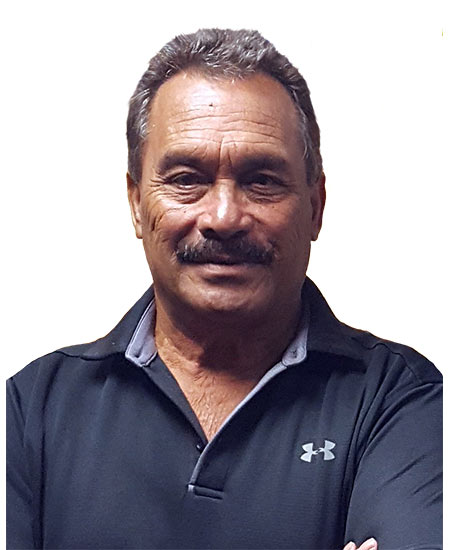 Tim Riwaka
Apprentice Mentor
Christchurch
Tim might be the newest member of the Canstaff team, but he is also a bonafide veteran in the field of carpentry. Tim began his career in 1964 when he was recruited straight from high school onto a trade trainee system facilitated by Maori Affairs (Te Puni Kokiri). Inspired by his father's carpentry tools and the desire to build himself a home, Tim excelled in his chosen trade and went above and beyond what was expected to complete the training program.
Having a family of his own, ultimately lead to career change which was to last for twenty years. Tim joined the New Zealand Police and worked a number of different sections within the Police Departments including Firearms Instructor, Acting Sergeant, and most recently as a Maori Liaison Officer.
During his time with NZ Police, he remained ever-faithful to his passion for carpentry.
Tim undertook many community projects in his spare time, and even used his annual leave days for the larger projects. Canstaff provided Tim with the opportunity to combine his leadership and carpentry skills in the role of Apprentice Mentor.
Tim has a proven ability to inspire, motivate and teach young people - not only trade skills, but invaluable life skills too. His current role involves ensuring apprentices are completing their unit standards and providing tailored learning support to ensure each apprentice leaves his care successfully, as a qualified full time carpenter.
In his spare time, Tim enjoys playing guitar, camping, travelling overseas, reading, collecting Kai Moana (seafood) supporting his Moko (grandchildren) in their endeavors.
Christchurch
Steve was born and raised in a small town, tucked away in the valleys of Wales. Inspired by his Dad, who was a boilermaker at the time, Steve had set himself a goal to be accepted as an electronics apprentice with the UK's largest steel manufacturer.
Even as a youngster he was a determined chap, and was one of 10 talented applicants out of 1200 to join the programme.
After doing his "time" as an apprentice, Steve went on to pursue an electrical and engineering role in the engine of a steel plant based in Swansea.
The plant was the size of a small town and had over 10,000 employees which would convert 3.5 million tonnes of molten iron into molten steel per year.
Steve stayed in this role for seven years until a Kiwi girl stole his heart. His new wife imparted many stories about "the land of the long white cloud" and in 2000, he came over to see what all the fuss was about and hasn't looked back since. Steve has raised two daughters, who are now teenagers, and worked for Coca Cola and Lion Breweries consecutively as their South Island Manager.
Steve's skills as a senior manager, along with his engineering, electrical and technical skills, made him the perfect addition to the Canstaff team. Customer service and attention to detail is of great importance to Steve. He surpasses his client's expectations by taking the time to understand their staffing needs and providing them with talent acquisition and employee retention strategies.
When not at work, Steve enjoys fishing, skiing, trying to cook Indian food, generally keeping fit and watching his daughters play sports.
Timaru
Cassie has a B.comm in marketing and management, and her thirst for knowledge led her to continue on with post-grad studies in communication science.
With a passion for people, and a strong sales background, Cassie looks forward to applying her experience and expertise in her role with Canstaff. As a mother of four, Cassie is also the master of multi-tasking and is looking forward to going the extra mile to provide Canstaff clients with the best possible experience.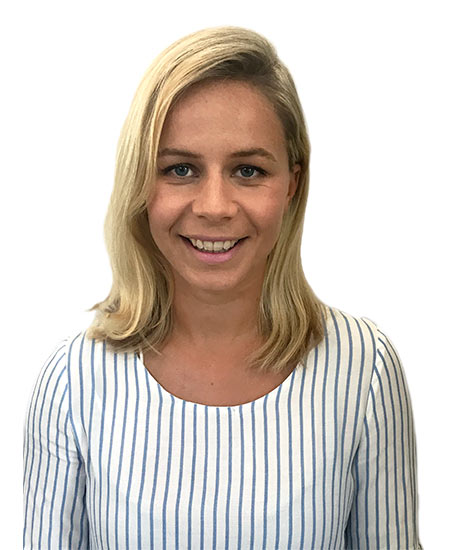 Queenstown
Lucy was born and raised in Southland and it was after graduating from Otago University with a Bachelor of Arts, started her working career with Fulton and Hogan before moving on with Tonkin + Taylor she found her passion was within the Engineering and Construction industry. Looking to broaden her horizons in 2012 saw Lucy move to London and found a career pathway which enabled her to utilise her outstanding people skills and construction knowledge in the recruitment industry.
This position enabled Lucy to recruit for some of the largest and well-regarded construction companies in the United Kingdom; sourcing a wide range of construction personnel within a number of different sectors. Lucy brings with her a wealth of knowledge from her time in white collar recruitment and has experience throughout the sector including everything from graduate engineers, through to project managers within heavy civils, building works, highways, rail, tunnelling, and nuclear.
Despite working overseas and embarking on many travel adventures, a piece of Lucy's heart has always remained in Southland. She is excited to be back in the beautiful surroundings of Queenstown where she will be supplying construction staff within the Otago and Southland areas.
Since joining Canstaff Lucy has quickly demonstrated the ability to fi nd and connect quality candidates with the right jobs and employers.
When Lucy is not working, she enjoys exploring the great outdoors and socialising with family and friends.